Atelier Ryza 2: Lost Legends The Secret Fairy Steam CD Key Global PC
Note: Atelier Ryza 2 PC for Steam platform is a digital product – no box included. The price applies to a digital version of the product.
Show All Content
Old Price: EUR 59.99
EUR 42.79 Special Price
En stock
Region: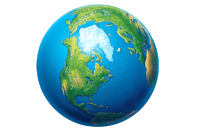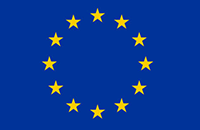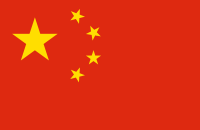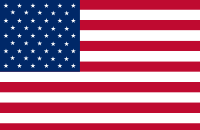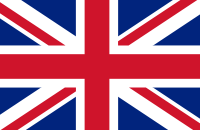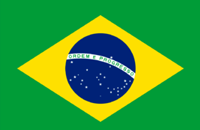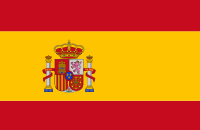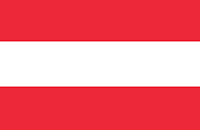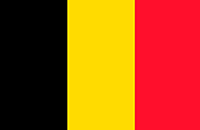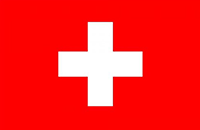 Old Price: EUR 51.29

EUR 51.29 Special Price

Old Price: EUR 37.05

EUR 34.19 Special Price

Old Price: EUR 59.99

EUR 43.69 Special Price
1. In the case of digital products which have already been sent, the return or refund is possible only as long as the acquired product keys have not yet been redeemed! After the product key has been redeemed on the associated activation platform, redemption is excluded since the product key can be redeemed only once.
2. Hotcdkeys.com reserves the right to check the product key for validity within seven calendar days. If the test reveals that the product key has already been activated, Hotcdkeys.com has the right to refuse payment, since the purchased service has been provided as agreed.
3. As long as the product has not been delivered, cancellation and refund is possible at any time, even after expiration of the 14 days.
4. Customers must inform us by means of a clear declaration by e-mail at service@hotcdkeys.com about the decision to cancel the order.
5. Other reasons for return may be faulty products such as invalid or already redeemed game keys. This must be reported to Hotcdkeys.com within 14 days after receiving the delivery by e-mail to: service@hotcdkeys.com. Hotcdkeys.com may ask customers to provide evidence for reported problems.
Hotcdkeys.com will refuse to refund payments when game keys are reported as being redeemed already after the given time of 14 days after the delivery.
6. Refunds will not be issued due to your dissatisfaction with the product or if your computer does not meet the minimum Product requirements.
For full refund:
1. If customer bought a wrong game or do not want the game anymore, we can refund and take back the key within 14 days (Starting from the purchase date); but the key should not be redeemed.
2. If customer pre-ordered a game, and the key haven't been sent, he can ask for refund anytime before the delivery.
3. If the game key cannot be redeemed as usual, we will make a full refund our sent a replacement key after an examination of the problem.
Partial refund only happens:
When customer bought ≥2 games in one order, and if he asks refund for one of the game in this order,he will get partially refund of this order.
Please note:
If customer cancelled the order, we will pay for all the payments we have received from them, including the delivery costs (except for the additional costs resulting from the fact that you have chosen a different type of delivery than the most favorable standard delivery offered by us) Within a period of fourteen days from the date on which the notice of cancellation has been received by us. For such repayment, we try to use the same payment method you used in the original transaction, unless the payment service does not offer a direct way of refunding a payment in which case we will contact the customer to get information how we may refund the payment in other ways; in no case customers will be charged for these repayment fees.
We can refuse the repayment until we have validated the goods have been found to be in faultless condition; for game keys this means that they have not been redeemed.
If delivery has already been made, customer must immediately contact by e-mail with which they need to inform us about the cancellation.
If the already sent product keys have already been redeemed, reimbursement of the originally paid payment is excluded.
Three years have passed since Ryza's secret grand adventure on Kurken Island. Ryza, the only member of her group to remain on the island, receives a letter from her friend telling her about ruins that may be related to alchemy, along with a mysterious request involving a glowing stone. This inspires her to leave the island and venture out to the royal capital, Ashra-am Baird. However, Ryza is unaware that this will lead to the beginning of an imaginative new adventure involving a pursuit of the mysteries of the ruins surrounding the royal capital and a meeting with a strange creature that will change her life.
Features
Exploring with new field actions!
Ryza can now perform many new actions in the field, including diving underwater, using plants to climb walls, moving through narrow gaps, and using magic ropes to travel between separated areas. These and other abilities allow Ryza to explore various areas and ruins more fully and actively.
More action-filled real-time battles!
Take on your enemies using an improved "real-time tactics" battle system, which is now faster and more thrilling than ever. Speedily switch between characters, choose varied skills, and utilize items in just the right moments for best results.
Straightforward and easy-to-use synthesis!
Utilize several new synthesis systems, including the new intuitive "Linkage Synthesis" system where items are placed in cells called "Material Loops", that are designed to allow both new players to easily learn synthesis, and experienced players to create unique customized items. Created items can also be mixed and matched with "Evolution Link" to create entirely new items.
Release date: 2021-01-26